home
>
info
>
news/gigs
-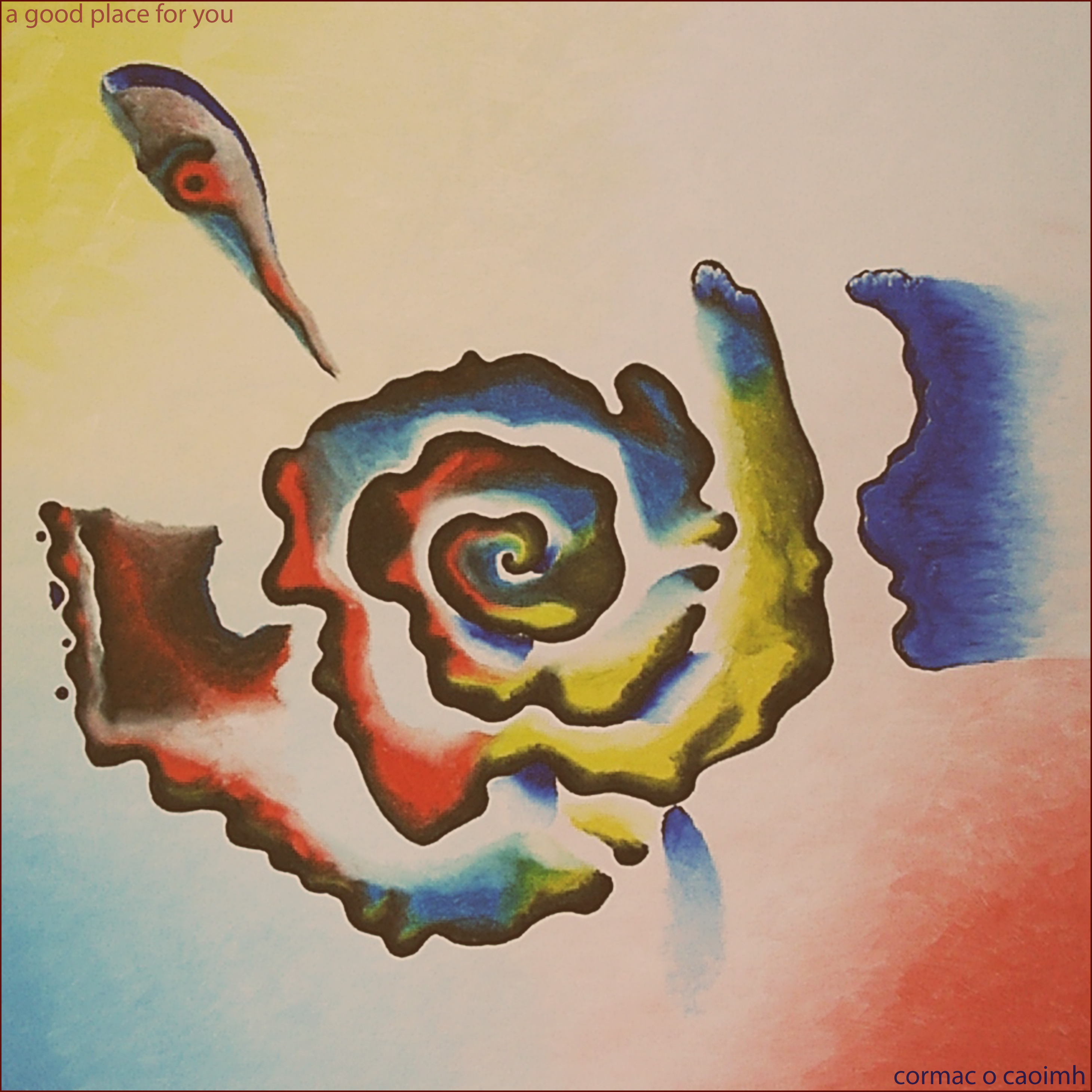 News/Gigs
The best way to keep up to date with news an is to like my
facebook music page
. The best way to be notified of gigs is look at the songkick list below or even better track those gigs on songkick, bandsintown, or follow me on spotify. Gig news will appear on all those .
Below is a list of old gigs. (This list is in complete and may not be updated regularly (or at all)
10/06/2012 Mercantile Bar ...
07/06/2012 Foleys Bar
09/05/2012 De Barras Cork
28/04/2012 Crane Lane Thea...
19/04/2012 SWEENYS
18/04/2012 The Globe
17/04/2012 SWEENYS
16/04/2012 The Magic Carpe...
15/04/2012 The Bleeding Ho...
12/04/2012 Red House Bar
21/03/2012 Bradleys
26/11/2011 Marine
30/09/2011 Tom Barrys
23/09/2011 Bus Eireann Bus...
12/09/2011 Reardens Bar
01/09/2011 Gresham Metropo...
29/08/2011 Realt Dearg
05/08/2011 Cypress Avenue,...
17/07/2011 the slate bar
10/07/2011 Bradleys
01/07/2011 The Haven
27/06/2011 Wallaces Midlet...
26/06/2011 Callanans
17/06/2011 The Haven
16/06/2011 Bourbon Street
05/06/2011 the slate bar
Feb 2010 Bradleys
Dec 2009 Bradleys
Aug 20th 2009 Roundy
Aug 8th 2009 De Barras Sitting Room Sessions
July 8th 2009 City Gates Cafe
June 26th 2009 the Slate with Geoff Baker
June 14th 2009 The Cruibin - supporting Ger Wolfe
May 6th 2008 Cyprus Avenue supporting Declan O Rourke
March 27th 2008 The Invisible Ba, McCarthys Youghal
March 13th 2008 The Roundy - with Eoghan Regab and guest Lynda Cullen
Feb3rd 2008 Cyprus Avenue - supporting Dave Geraghty
Dec 16th 2007 Tikki Sunday Social
Oct 25th 2007 Underground Acoustic, De Burgos, Galway
Oct 2nd 2007 Brazil's Cafe Bar, Clonmel
Sept 26th 2007 Studio K - Amsterdam
Sept 6th 2007 Electroacoustic club at The Slaughtered Lamb - London
Sept 5th 2007 12 BAr CLub, London
Aug 31st 2007 Bewleys Theatre (Special guest: Jimi Cullen)
Aug 28th 2007 Wexford Song Club
Aug 18th 2007 Triskel Arts Centre (Special guest: Lynda Cullen)
July 10th 2007 Wexford Song Club
July 5th 2007 The Roundy
July 4th 2007 Brazil's Cafe Bar - Clonmel
June 3oth 2007 Spiegeltent - supporting Julie Feeney
March 9th 2007 Art Bar (1214 Queen St. ,Toronto) 9pm Canadian Music Week
Jan 25th 2007 De Barras, Clonakilty - supporting Jinx Lennon
Dec 10th 2006 The Tikki Lounge
Oct 13th 2006 The Hard Working Class Heroes - Pravda - 9.30
Sept 8th 2006 Cyprus Avenue - supporting Jodavino
July 29th 2006 The Mallow Lodge
July 27th 2006 Cyprus Avenue
July 22nd 2006 Triskel Arts Centre
July 15th 2006 Cleeres, Kilkenny
July 7th 2006 Cobblestones, Dublin
July 4th 2006 Half Moon Club supporting Julie Feeney
July 2nd 2006 Cargo, Rivington Street , London - London Calling 2006
June 30th 2006 Earls Court Exhibition Centre , London - London Calling 2006
June 29th 2006 Purple Turtle, Camden, London - London Calling 2006
June 11th 2006 Eigse Carlow Arts Festival. 3 - 4 pm
June 6th 2006 The City Sessions, Woodford, Cork
April 22nd 2006 Cyprus Avenue - supporting Emm Gryner
April 16th 2006 Phil Grimes, Waterford Double headliner
Mar 18th 2006 GUINNESS® STOREHOUSE FRINGE FESTIVAL
Mar 11th 2006 Cruiscin Lan - supporting Jennifer Lomasney
Feb 24th - 26th Donegal - IMRO songwriter weekend
Nov 13th 2005 The C-Note 157 Ave. C at 10th Street New York
Nov 12th 2005 Sidewalk Cafe 94 Ave. A at 6th Street New York
Nov 9th 2005 The Listening Room @ Caffe Vivaldi New York
Oct 27th 2005 Candlelight sessions - Phil Grimes Waterford
Oct 4th 2005 Tikki Lounge
July 13th 2005 The Cruiscin Lan - supporting Josh Rouse
July 10th 2005 The Sessions at the Phoenix
June 3rd 2005 The Cruiscin Lan - supporting Mundy
May 29th 2005 The Last Sunday Showcase - The Green Room Dublin
May 5th 2005 The Foyer @ Sky bar - supporting Nick Kelly
Apr 19th 2005 The Foyer @ Sky bar - supporting Emmett Tinley
Mar 26th 2005 The Everyman Theatre - supporting Declan O Rourke
Feb 17th 2005 The Sky bar- supporting Mark Geary
Jan 13th 2005 Dublin South FM - Cormac (solo) on air live - 8.00pm
Jan 12th 2005 International Bar Dublin - acoustic unplugged session
Jan 10th 2005 Whelans Dublin - Support slot
Dec 18th 2004 The Hub Dublin - supporting Tir na nOg
Dec 4th 2004 Caledonian Backpackers - Edinburgh
Nov 25th 2004 The Electro Acoustic Lounge - London
Nov 23rd 2004 Acoustic Lounge - London
Nov 21st 2004 Old Dairy Red Room - London
Nov 5th 2004 The Lobby bar. Support to Tir na nOg
Oct 24th 2004 The Lobby bar. Support to Mick Hanley
Oct 17th 2004 Shefflins - Waterford - Support to Freddie White
Oct 16th 2004 Kopi Cafe- Blarney - Support to Freddie White
Sept 16th 2004 The Lobby- Support to Paul Tiernan
July 6th 2004 The Hub, Dublin
July 1st 2004 The Lobby Bar. Support to Amy Rigby
June 12th 2004 Caledonian Backpackers Edinburgh
June 11th 2004 Nicol Edwards Niddry St, Edinburgh
March 16th 2004 The Ruby Sessions, Doyles, Dublin
Feb 8th 2004 Cyprus Avenue. Support to Annette Buckley
Dec 28th 2003 The Lobby Bar. Support to Ger Wolfe
Dec 12th 2003 The Triskel. Support to Annette Buckley
Aug15th 2003 Paradiso, Amsterdam. Support to Damien Rice.

Past gigs (The Citadels)
Feb 12th 2006 De Barras, Clonakilty
Jan 27th 2006 Spailpin Fanach - Charity gig
July 30th 2005 Mor Fest 2005 Castlepalooza Charleville Castle Tullamore
June 30th 2005 The Paragon, Skibbereen
June 23rd 2005 Spiegeltent, Kyrl's Quay 10pm to 12. After North Cregg
June 15th 2005 The Tikki Lounge - some of the band
Apr 28th 2005 The Cruiscin Lan
Feb 19th 2005 The Gaiety Theatre Dublin
Oct 30th 2004 The Bodega - Full band
Sept 16th 2004 The Lobby- Cormac solo support to Paul Tiernan
July 31st 2004 Charlies, Cork
July 24th 2004 De Barras, Clonakilty
July 23rd 2004 The Lobby, Cork - with extra special guests The Boo Bees
July 6th 2004 The Hub, Dublin. (Cormac, Art and Aoife play 50 min set)
July 3rd 2004 The Blackbird, Ballycotton
July 2nd 2004 Charlies, Cork
June 19th 2004 Connollys of Leap
June 6th 2004 Uncorked Festival - Mulligans
June 4th 2004 Uncorked Festival - Costigans
June 3rd 2004 Uncorked Festival - Pa Johnsons
May 29th 2004 Charlies, Cork
May 23rd 2004 De Barras, Clonakilty
May 15th 2004 Pine Lodge Special Guest John Leahy
May 8th 2004 Charlies, Cork
April 15th 2004 Carrigaline Court Hotel Outreach Moldova Charity Gig
April 3rd 2004 Connollys of Leap Special Guest Colum Regan
March 25th 2004 Cyprus Avenue Amnesty Gig with Ger Wolfe, John Leo Carter
March 16th 2004 The Ruby Sessions, Doyles, Dublin
March 5th 2004 The Lobby Bar Special Guest Andy Wilson
Feb 21st 2004 The 12 Bar Club, London
Jan 24th 2004 The Half Moon Club
Jan 17th 2004 The Bodega. Cormac, Arthur & Aoife play acoustic set
Jan 10th 2004 Charlies, Cork
Dec 27th 2003 The Everyman, Cork
Nov 11th 2003 Spailpin Fanach
Sept 12th 2003 McCarthy's Baltimore