home
>
info
>
bio
-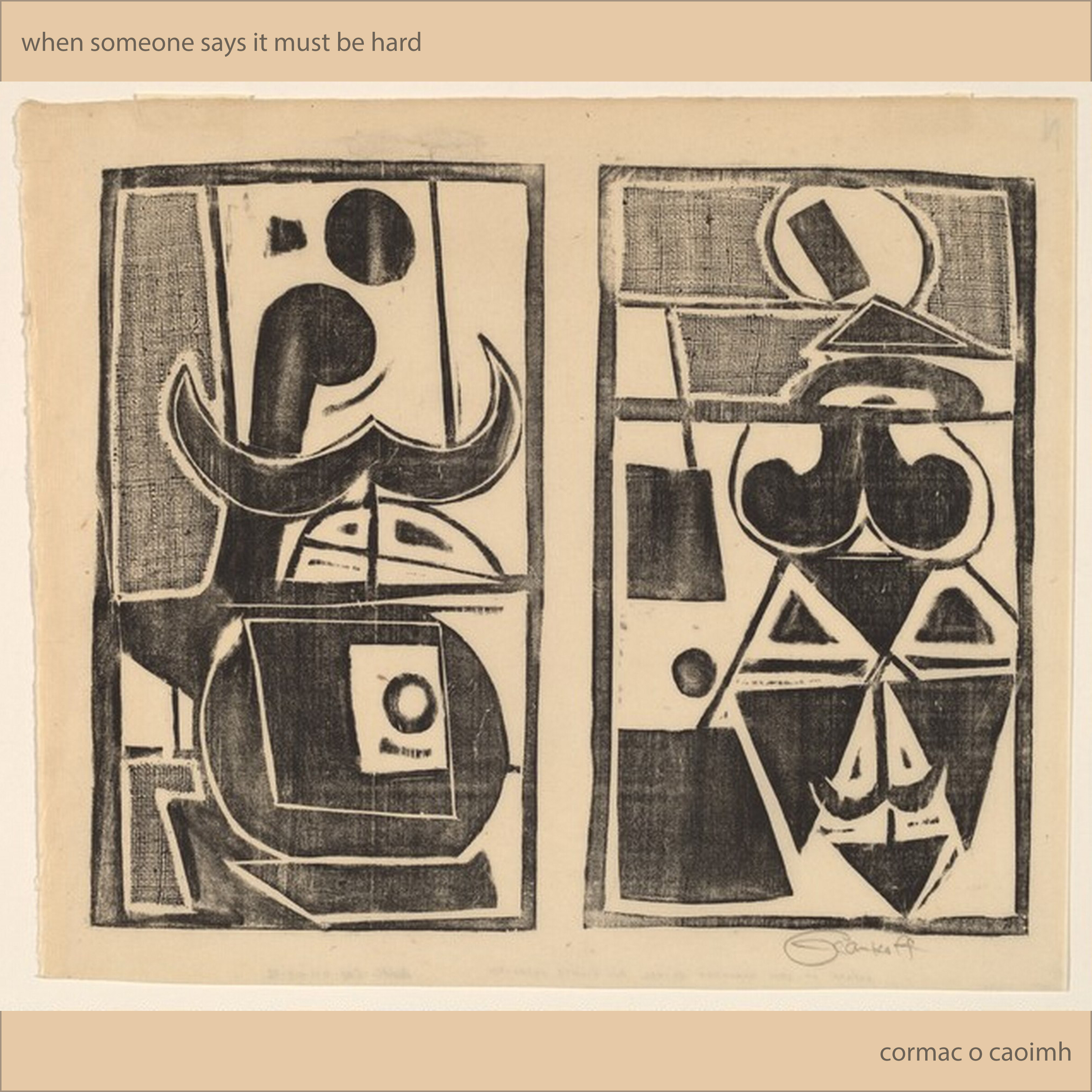 Biography
"Acoustic Gems from the Cork singer-songwriter. Each song superglues to the memory " **** Mojo Magazine
New album on the way in 2020

Cormac O Caoimh released his 4th solo album "Shiny Silvery Things" in 2017. It in charted in the official IRMA charts and was launched with a sold out show in the Triskel Christchurch, Cork. All 12 songs have received airplay and the first single (his most successful to date) reached over 3 million listeners in Ireland. The song was played in over 23 stations in Ireland and many more in the UK ( a lot of spins from the BBC including the prestigious award winning listenership Radcliffe and Maconie show on BBC 6 Music) and Europe. The second single (Track of the the day in Hotpress) wasn't far behind reaching 2 million listeners. Have You Built Yourself Well/Proud - the third single (a double a- side) both reached the semi- semi-final of the International Songwriting Competition (judged by Tom Waits and Robert Smith of the Cure (among others). Proud was a winner!
His intimate vocals, magical melodies and exquisite guitar playing has always attracted very favourable appeal to critics (with Mojo, The Irish Times, HotPress, R2, Americana UK, OndaRock in Italy and many more) always quick to point to his unique style as well as comparisons to acts varying from the dreamy pop of The Go Betweens, Badly Drawn Boy, Elliott Smith and Prefab Sprout to the introspective and more folk-oriented Nick Drake, Leonard Cohen and Paul Simon. But he sees himself as a pop song-writer. When pop was good.
2019 was relatively quiet. But he did do a handful of gigs (most notably with Sean Millar) and continued to receive a lot of support and airplay in Ireland and the UK. And he did do some co-writes. Brother with Mary Greene and is on Greenshine's new album Family which is receiving loads of airplay and great reviews. Buidling an Ark was written with Martin Leahy (and will finish up the new album - Track 10 - on Swim Crawl Walk Run). And a specially written co-write with Sean Millar was played during their double headlining tour. It was really good. I can't remember the name. Or if it even had one.
Not quite sure why this wizard of an Irish songwriter doesn't get talked about more.If you like your Go Betweens/Prefab Sprout,this is for you" – Willie Meighan – RollerCoaster Records

"Acoustic Gems from the Cork singer-songwriter. Each song superglues to the memory " **** Mojo Magazine
"Rich vein of indie inspired melodicism which always makes his work so richly rewarding. Selecting highlights would be a pointless exercise because every track really is a subtly crafted gem" - Kevin Bryan - Messenger Newspaper
"Shiny Silvery Things is a masterpiece that has been grown and nurtured to produce something that is unique and soulful. It is a warm and versatile album that can adapt itself to any mood" – Artree
**** "There are echoes of terrific songwriters here – the likes of Lloyd Cole, Paul Simon, Eels' Mark E Everett, and Prefab Sprout's Paddy McAloon filter through – but O Caoimh's personalized worldview makes the material his own" - The Irish Times
"twelve beautifully-crafted songs here that are set like jewels in arrangements and stylings that transform them into, well, 'Shiny Silvery Things'. Sublime" - Music Riot
"Gorgeous.. hit me right in the feels on the first listen" - Musician.ie
"Rich, rewarding exemplars of mature, observational songwriting, as though The Smiths had actually grown up and become responsible adults. Shiny Silvery Things positively rings with brightness and charm in a jewel encrusted trinket box full of delightful vignettes and new-found-sounds. There are so many standout tracks that it seems pointless to try to separate them in a spurious order of merit, so I won't try." - 1380 Radio Recommends
"hidden depths and lyrical touches that make the listener sit up and take notice...melancholy and joyous, at once catchy and thoughtful." -Americana UK
"richer in terms of production, and more wholesome whilst also retaining that bare and honest feel. bringing a comforting smile to the face of the listener, but at the same time, tempering that with a subtle moroseness" - Remy: The Best of Music and Film
"In time of constant change, certainties remain. Among them is the music of Cormac O Caoimh.. hook laden songs, superficial simplicity disguising thoughtful compositions, lyrically deep explorations and that all important personal touch that reflects O Caoimh's music… varied, finely painted and ever-widening illustrations" – Folkwords
"A Rich and rewarding brew. This fascinating singer -songwriter from Cork continues to enchant listeners with his new album." - Sphere Music
"in the tradition of the Go Betweens and Prefab Sprout..what we definitely recommend you do is to put it on repeat" - Gobsmag.nl
"4*** Heartwarming & beautiful" - CTRL.ALT.COUNTRY
"I mentioned already the voice, the voice and guitar of Cormac, but equally deserves all the backing band, with which I did not know one name, all praise" - ROOTS.BE
"showcases Cormac's unique song writing and guitar playing..A collection of fine songs. An assortment of stories and scenarios, thoughtful and idiosyncratic lyrics shared against a background of catchy pop music delivered by some very gifted musicians" - Maximum Volume
"Nice mix of chamber-pop, jazz, folk, bossa and indie-pop. The exuberance of his songs is far from the melancholy of many country-folk authors; His style is much closer to the elegance of Paddy McAloon or Paul Simon's lyric polychrome that seem to come out of a dream where the Belle And Sebastian meet Prefab Sprout" – Ondarock
" the overall feel is one of effortlessness on the songwriter's behalf, turning the everyday into the special, where we see the mundane to the point of not even noticing anymore, O'Caoimh sees shiny silvery things everywhere and breathes colourful life into every single one of them" – REMY
" Cormac's words find an expressive symmetry in his electric and classical guitar playing" - R2 Magazine
"in short, for the lover of better songs" - moors magazine
"deceptively good, direct-appealing, beautiful emotional songs"
- Popmagazine
Other quotes:
"Beautiful beyond words" - Mutant Space
"Feels as if you're wrapped up in your warmest coat glimpsing some vast and beautiful landscape through the condensation laden windows" - Tom Robinson (BBC) 's Fresh on the net site
"Leaves you feeling that all can be right with the world" - Fatea Magazine
"There is true magic here" - Folk Words


"O'Caoimh's voice is flawless delivering songs of undoubted maturity" - Claire Kane

"His voice is a wonderfully expressive instrument..the result is a cohesive and excellent album" - Leonard's Lair

"I challenge you not to be charmed." - We Are Noise
"The album is a treasure trove of song. A class act. A class record" -MR
"mature and intelligent and the albums natural feel gives it a worthy intimacy" - Hot Press
 "songs which speak to the subconscious and have a comfortable place in the psyche" – Drop-d
"A haven for acoustic folk goodness. Lyrically sophisticated. Perfect chillout music" - Show me something different
 "Cormac expertly delivered his brand of folk magic to the room, hypnotizing all present with a voice that creeps easily to the ear" – Mutant Space
"man was he amazing..smooth and catchy vocals..intoxicating story telling and melodically pleasing..his new music is exciting and refreshing"
– Mode Music