home
>
info
>
bio
-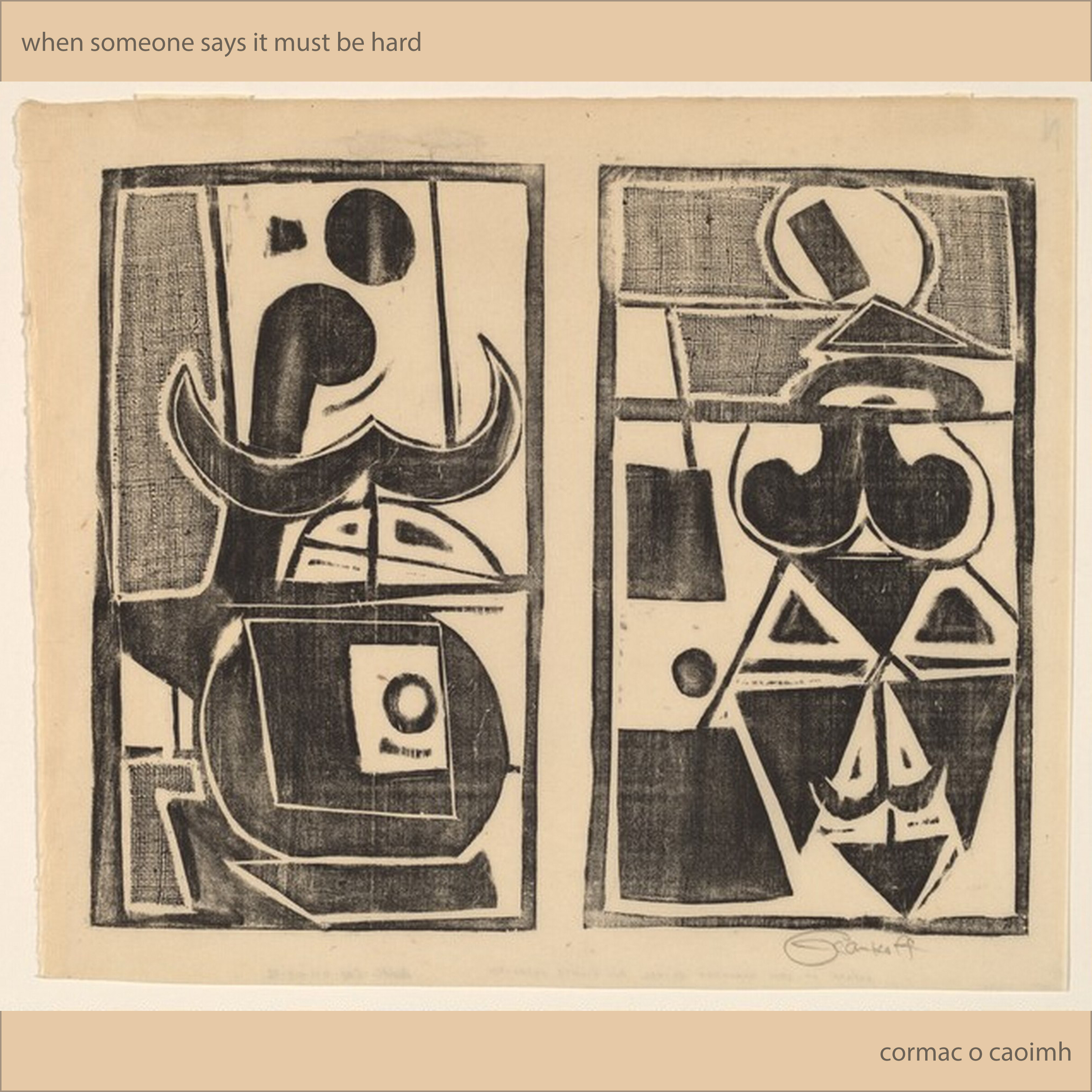 Biography
"Acoustic Gems from the Cork singer-songwriter. Each song superglues to the memory " **** Mojo Magazine

What do…
A honeyed whiskey drink, a fine cognac on a cold winter's eve,a warm woolly jumper in muted earthy colours, a colour .. a rich mahogany warm and beautiful and a water colour painting all have in common??? They have all been used in reviews to describe Cormac O Caoimh's previous album "A New Season for love"
Cormac O Caoimh has just released his third solo cd "The Moon Loses Its Memory". It has already been featured and received excellent reviews in The Sunday Times, The Daily Star, Hot Press, The Ticket and many many more. He has done live sessions and interviews on RTE Radio 1, NEwstalk, KCLR to name but a few and 12 of the 14 songs of the cd have already received airplay on national and local stations. A full gig of his - live from HMV (who are also stocking the cd in their stores) went out live on the RTE website. And on the success of this new cd  he has received endorsement deals with Godin Guitars, Schertler acoustic amps and Logjam stompers.
The finished product was also a very unique collaboration between the audio and the visual, between pictures and words, between stories and dreams...between the songwriter (Cormac O Caoimh) and between the photographer (William Crowley).

William Crowley chose 14 of his wonderful photographs that personally related to each song.
Cormac O Caoimh is a singer-songwriter and classical guitarist from Cork, Ireland. His intimate vocals and exquisite guitar playing is attracting the attention of musicians and music lovers alike. He can count Tom Robinson (BBC) , Ron Sexsmith, Fiachna Ó Braonáin (Hothouse Flowers), The 4 of US, Mark Geary and Pat Coldrick among a long list of musicians who admire his music and he is being championed by a whole host of music bloggers, djs and music journalists.
the moon loses its memory reviews:

"This is one album you should not ignore" - Folkwords
"O Caoimh has achieved something here that most songwriters aspire to" - Instrumentali
"will accompany me on my travels in the future, given it's uplifitng and strong pop-folk vibe" - Remy's Music & Film Guide
"An effortlessly charming album" - Songwriter Magazine
"a tour de force" - Americana UK
"a refreshingly broad album.. an amalgamation of art and music.. the result is intriguingly beautiful..I'm definitely a fan."- Inserttitle.ie
"Leeside singer/songwriter Cormac O Caoimh explores darker subject matter on his third album and flirts with indie pop, folk and jazz among other genres" - The Daily Star
"Cormac's songs are like little sculptures... considered, shaped and honed into things of beauty that find their way to your soul."
- Fiachna Ó Braonáin (Hothouse Flowers)
"an artist hitting his creative stride and one of the finest I've heard this year" - Niallofcork
"His warm and delicate guitar combines to make an enthralling and striking third solo album" - Fatea Magazine
"this album is a tour de force" - AmericanaUK
""if there's any justice in this mad musical world, those who have not heard of this man will be in the minority very soon" - Golden Plec
"it really got its claws into me...I can't stop playing it" - Musician.ie
"Cormac O Caoimh's Cork-accented folk shines..with his gentle lilt showing the strength of these songs" - The Ticket/Irish Times
"a versatile masterpiece" - Celebrity Cafe
"rooted in the ethos of Elvis Costello and Paddy McAloon" - The Sunday Times
"this a brew that's stronger than you think, you take in its smooth taste and captivating aromas, before discovering there is more strength/caffeine beneath the surface than you were expecting and it's a bit edgier than you were lead to believe." - Fatea Magazine
"This weaving, concept album is simply amazing" - GiggingNI.com
"it exudes quality lyrics and exceptional musicality"- Ralph's Life
"wonderful collection of songs by this excellent independent singer/songwriter" - Geoffrey Bennett/Musicians Together
""Cormac O' Caoimh's songwriting is akin to that of the '80s school of wordsmiths such as Lloyd Cole, Paddy McAloon and even Elvis Costello....a songwriter to be reckoned with" - Hot Press
"placing himself at an interesting arms-length remove from the (singer-songwriter) genre..an impressive album of folk-pop songs" - we are noise
"a real tour de force...a warm folksy masterpiece..an excellent piece of work..9/10 stars" - whisperinandhollerin
"excellent songs, fine guitar work and tasteful arrangements" - Martin Bridgeman KCLR
"Subtle, thoughtful lyrics, and that smooth, honeyed delivery, make his material a joy to the listening ear" - Roy Thompson, Ballymore Acoustic Gigs
"Beautiful new album. Highly Recommended" - The 4 Of Us
"Cormac's songs are simultaneously exciting and innovative, as well as warm and accessible" - The Bard Sessions
"What is conceived here is a mark of triumph" - U&I Magazine
" his warm, intimate vocals and intricate yet free-flowing guitar playing are the real joys here, ensuring O'Caoimh's star still shines bright" - Leonard's Lair
Other quotes:
"Beautiful beyond words" - Mutant Space
"Feels as if you're wrapped up in your warmest coat glimpsing some vast and beautiful landscape through the condensation laden windows" - Tom Robinson (BBC) 's Fresh on the net site
"Leaves you feeling that all can be right with the world" - Fatea Magazine
"There is true magic here" - Folk Words


"O'Caoimh's voice is flawless delivering songs of undoubted maturity" - Claire Kane

"His voice is a wonderfully expressive instrument..the result is a cohesive and excellent album" - Leonard's Lair

"I challenge you not to be charmed." - We Are Noise
"The album is a treasure trove of song. A class act. A class record" -MR
"mature and intelligent and the albums natural feel gives it a worthy intimacy" - Hot Press
 "songs which speak to the subconscious and have a comfortable place in the psyche" – Drop-d
"A haven for acoustic folk goodness. Lyrically sophisticated. Perfect chillout music" - Show me something different
 "Cormac expertly delivered his brand of folk magic to the room, hypnotizing all present with a voice that creeps easily to the ear" – Mutant Space
"man was he amazing..smooth and catchy vocals..intoxicating story telling and melodically pleasing..his new music is exciting and refreshing"
– Mode Music